The lines on show span a wide range of categories, from outdoor and pre-school to interactive toys and big licences.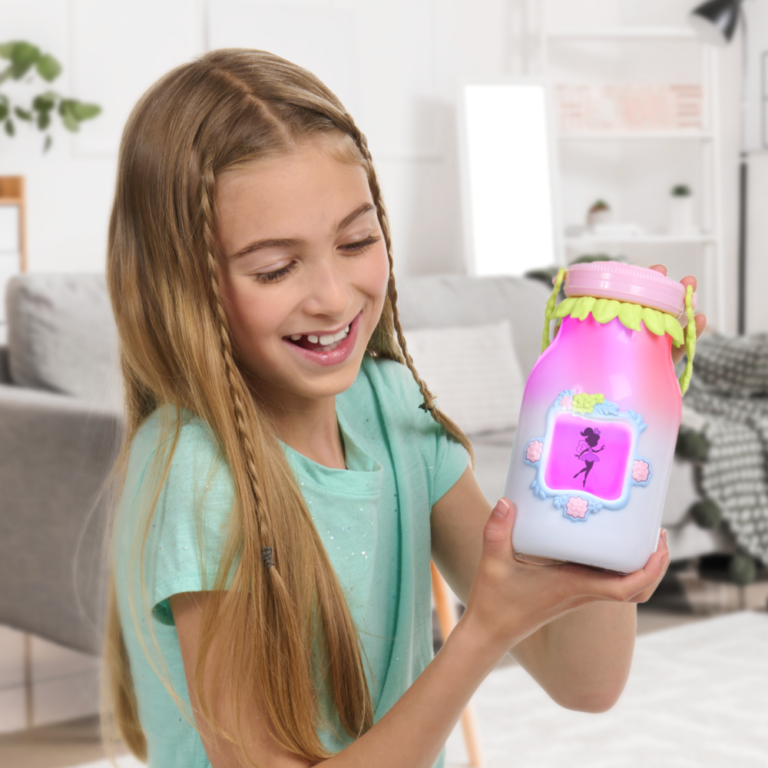 Got2Glow Fairy Finder from WowWee
ToyTopic is showcasing a host of innovative new toys at Toy Fair including best-selling, iconic or highly anticipated toy brands.
Got2Glow Fairy Finder from WowWee is a best-seller in the US and is already on the most-wanted list among UK consumers. This magical new toy enables kids to find, collect and share over 30 unique virtual fairies with each jar. Available from February 2022, the new launch, from the makers of Fingerlings, will be supported by marketing, social media and PR campaigns planned through the year.
ToyTopic will also be showcasing a range of tech toys based on WowWee's iconic and much-loved robots, remixed with the latest innovation, bringing classics such as Robosapien Remix back into play for a new generation.
In the outdoor category, ToyTopic is introducing Hasbro Splash Games by WowWee for summer, taking classic play into the garden with supersized family games and added aqua fun. Famous Hasbro titles including Twister Splash can be hooked up to a hose for hilarious drenched playtime. More water-based sports and play accessories will be available under the Nerf Super Soaker brand, including the rotating Roboblaster machine.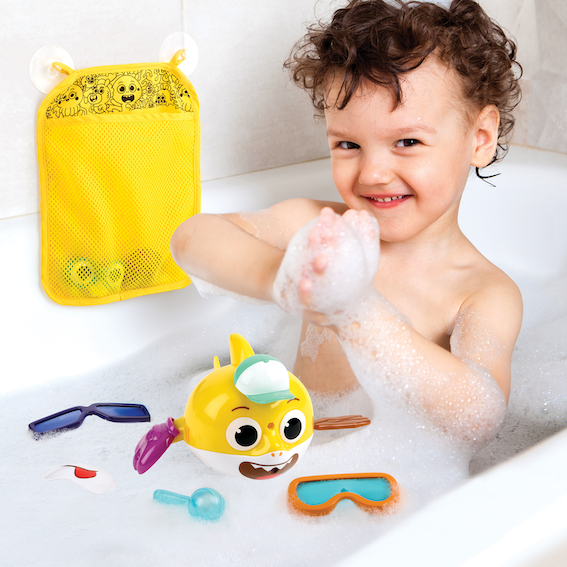 Baby Shark's Big Show! Mix & Match Bath Swimmer
Meeting the increasing demand for Pinkfong Baby Shark product, ToyTopic's portfolio of plush, pre-school, learning and bath toys has something for every child including the highly anticipated new Baby Shark's Big Show! Mix & Match Bath Swimmer (available spring 2022). The No. 1 most watched video in YouTube history, with over 9.4b views, and the biggest launch ever on Nick Jr. UK with Baby Shark's Big Show!, the series is anticipated to reach an even bigger audience in 2022 as it airs on Freeview TV channels.
In addition, ToyTopic is also launching a new toy range based on ViacomCBSConsumer Product's hit show Paw Patrol.
ToyTopic's multi-territory licence agreement with Hasbro has proven highly successful, with best-selling toys already in the marketplace. ToyTopic and Hasbro will be expanding their relationship with new licensed toys based on a selection of the company's top pre-school licences, including Peppa Pig.
ToyTopic will be announcing even more high-profile partnerships at Toy Fair 2022. To meet the team and find out more, visit Stand G94, or for sales enquiries, contact Sales@toytopicgroup.com.