"The vision is to develop innovative, quality toys while having incredible speed to market due to our structure across licensed and own brand toys," says Ashley Holman, co-founder of ToyTopic, when asked to explain the new company's remit. "Fun is at the heart of everything we look to do; if you can't have fun in the toy space, then we are in the wrong category."
While ToyTopic was officially registered in summer 2020, the story starts a way before that. "When I first set up Riverside Brands some three years ago, alongside the outbound and inbound licensing work we did, we were distributing product into the UK informally, too," Ashley explains. "We managed to gain some really good listings and this side of the business grew over a period of time. It got to a point where it made sense to formalise it with the two business partners I was working with in this space, as we all bring different strengths to the relationship and we could see the scalability that was possible."
Alongside Ashley and the two other co-founding partners, ToyTopic has a team based in Hong Kong managing PD, QA, QC and manufacturing/sourcing (one of the partners is a well-established toy factory owner). Head office is based in London, from where it runs sales and marketing as well as its new showroom, which is launching in November. This is supported by a warehouse which takes care of logistics and stock management, along with admin and accounts support.
"With Paul Cook recently joining to head up sales and Ines Pereira to support on marketing, we now feel we have a perfectly formed team in place to take the business to the next level," Ashley explains.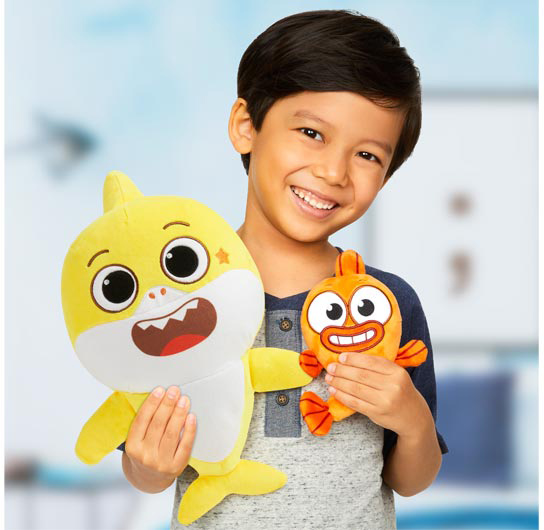 WowWee's portfolio includes the master toy range for Baby Shark.
This ambition has become even more evident with the reveal of two recent deals. The company signed a strategic partnership with WowWee for the UK and Ireland in late spring which "really leapfrogs ToyTopic's scale," says Ashley.
He continues: "ToyTopic's own Peppa Pig range is a must see and has had a great reception so far. Then we overlay the key ranges from WowWee that include the master toy range on Baby Shark, an amazing outdoor range based on Hasbro's brands such as Twister, Operation, Croc Dentist and their Nerf and Super Soaker brands which are going to be a lot of fun for next summer. We are launching the master toy for the new Moonbug property Arpo late next year, too, which is set to be a big hit given their performance as a business at the moment. Then we can't forget WowWee own brands, such as Got 2 Glow Fairies which is performing really well in the US currently, among many other ranges."
In addition to this, there is a multi-territory deal with Hasbro. Ashley explains more: "Very early on, we were fortunate enough to partner with Hasbro on its iconic Peppa Pig brand. We've secured the multi-territory rights to hand and finger puppets in a variety of iterations. We are also now adding to that some new and innovative lines that we will be presenting for AW22 launch. They really took a punt on us as a business and thankfully everyone is really pleased with what we have delivered back so far."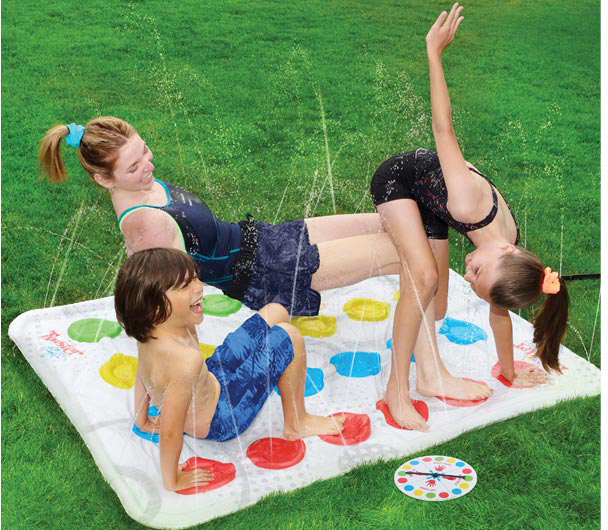 An outdoor range based on Hasbro's brands includes Twister.
Despite being a new business, with the WowWee partnership ToyTopic has 1,000+ lines in its portfolio, hence the need for the showroom to really showcase these properly. Toy Fair 2022 will also be key for the company, as Ashley explains: "Toy Fair will be the first trade show we will be exhibiting at and we feel it is key to showcase ourselves and show people more about us given we have all be stuck at home for the past 18 months."
There's also an eye on future growth, too: "We're currently in negotiation with a number of major licensors as well as developing some of our own brands, more of which you'll hear about shortly," Ashley teases.
The aim is to see out 2021 having established solid foundations for the business and making sure the platform is there to grow into 2022 and beyond, all the while sticking true to its vision and having fun along the way.
And Ashley ends by sharing some longer term aims: "We'd like to be challenging to be one of the larger toy companies out there in the UK, but equally continuing to have pride in everything we are doing and enjoying it along the way."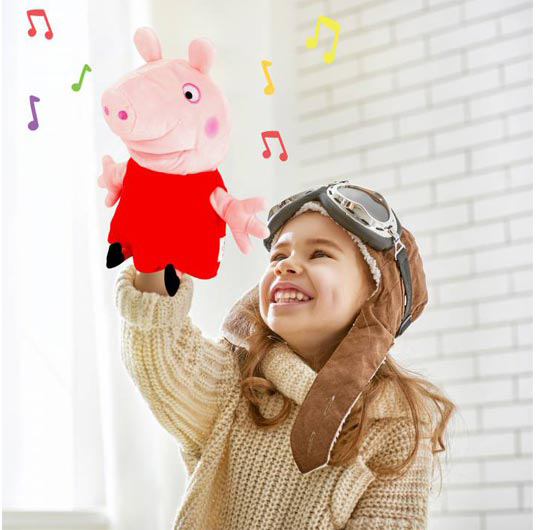 ToyTopic has multi-territory rights to hand and finger puppets in a variety of iterations for Peppa Pig.
Positive outcomes
The past 18 months has certainly been a challenging time for all companies – new or established – with the continued shipping situation being a key talking point.
"As a new and small business, the continued shipping situation has resulted in a number of our proposed domestic lines now not working from a price point of view," Ashley explains. "Then when we can make the price work, trying to actually get the space on the vessels isn't without its challenges. That aside, we are fortunate with the structure and set up we have as well as the partners we work with, so have been able to grow despite these challenges."
Indeed, Ashley says that the positives have "definitely outweighed" the challenges so far. "Fundamentally, partners trusting us and giving us the opportunity in the first place is key to this. Then the support of the retailers and that is testament the strength of our portfolio, both from our own development and from the WowWee team."